Executive Summary
In addi­tion to more wide­ly stud­ied tools like cyber­at­tacks and dis­in­for­ma­tion, author­i­tar­i­an regimes such as Russia and China have spent more than $300 mil­lion inter­fer­ing in demo­c­ra­t­ic process­es more than 100 times span­ning 33 coun­tries over the past decade. The fre­quen­cy of these finan­cial attacks has accel­er­at­ed aggres­sive­ly from two or three annu­al­ly before 2014 to 15 to 30 in each year since 2016.
We call this tool of for­eign inter­fer­ence "malign finance," defined as "the fund­ing of for­eign polit­i­cal par­ties, can­di­dates, cam­paigns, well-con­nect­ed elites, or polit­i­cal­ly influ­en­tial groups, often through non-trans­par­ent struc­tures designed to obfus­cate ties to a nation state or its prox­ies." A typ­i­cal case involves a regime-con­nect­ed oper­a­tive fun­nel­ing $1 mil­lion to a favored polit­i­cal par­ty, although buy­ing influ­ence in a major nation­al elec­tion costs more like $3 mil­lion to $15 million.
Rather than start our analy­sis by focus­ing on any giv­en pol­i­cy area, we review open-source report­ing in 16 lan­guages to iden­ti­fy malign finance cas­es cred­i­bly attrib­uted to for­eign gov­ern­ments. Finding that approx­i­mate­ly 83 per­cent of the activ­i­ty was enabled by legal loop­holes, we cat­a­logue the result­ing case­load into the sev­en most exploit­ed pol­i­cy gaps.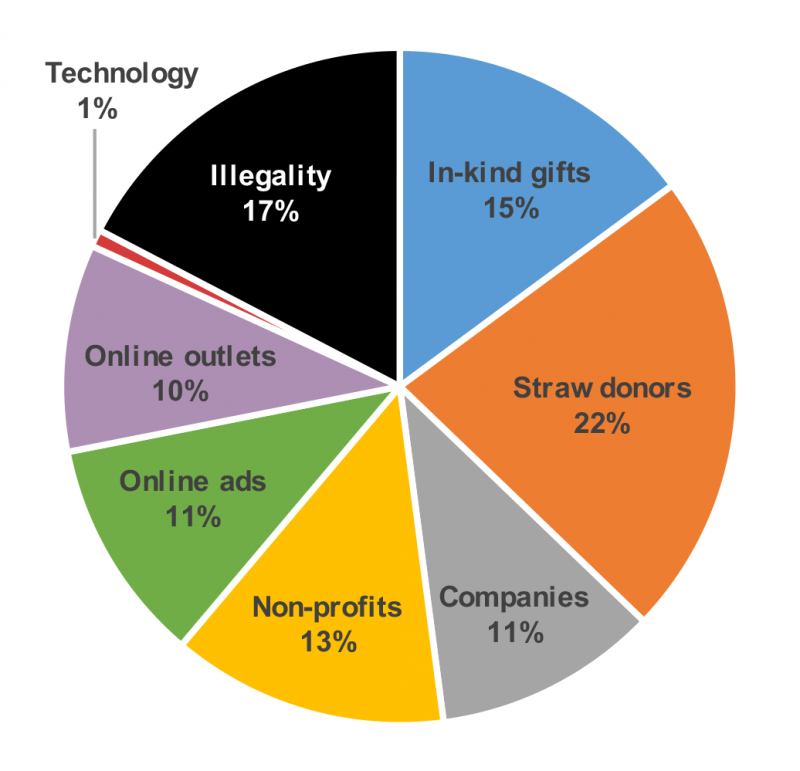 Broader than just mon­ey flow­ing through straw donors, shell com­pa­nies, non-prof­its, and oth­er con­duits, malign finance includes a range of sup­port mech­a­nisms inno­vat­ed by author­i­tar­i­an regimes to inter­fere in democ­ra­cies, from intan­gi­ble gifts to media assis­tance. As such, pol­i­cy strate­gies to address these vul­ner­a­bil­i­ties are not lim­it­ed to cam­paign finance reforms, but also include greater trans­paren­cy require­ments around media fund­ing, cor­po­rate own­er­ship, cam­paign con­tacts with for­eign pow­ers, and oth­er issues.
In addi­tion to iden­ti­fy­ing loop­holes, our case study informs the scope of our rec­om­mend­ed pol­i­cy solu­tions, which are meant close off chan­nels for for­eign finan­cial inter­fer­ence with­out infring­ing upon the speech rights of domes­tic polit­i­cal spenders or jeop­ar­diz­ing bipar­ti­san sup­port. Each of our rec­om­men­da­tions bal­ances these trade-offs dif­fer­ent­ly based on empir­i­cal, legal, polit­i­cal, and admin­is­tra­tive con­sid­er­a­tions vet­ted in con­sul­ta­tion with more than 90 cur­rent and for­mer exec­u­tive branch offi­cials, Congressional staffers from both par­ties, con­sti­tu­tion­al law schol­ars, and civ­il soci­ety experts.
This report is orga­nized around each of the sev­en U.S. legal loop­holes that need to be closed, start­ing with the most urgent pri­or­i­ties, plus an eighth chap­ter on the need for stronger gov­ern­men­tal coordination.
Broaden the def­i­n­i­tion of in-kind contributions
Legal def­i­n­i­tions of polit­i­cal dona­tions are too nar­row­ly scoped in many coun­tries, effec­tive­ly legal­iz­ing some for­eign in-kind con­tri­bu­tions. Examples include loans to Marine Le Pen's par­ty from banks con­trolled by Russian leader Vladimir Putin and his prox­ies, lux­u­ri­ous gifts and trips paid for by Russian oli­garchs in Europe and Chinese United Front oper­a­tives in Australia, and black-mar­ket ser­vices pro­vid­ed by Kremlin instru­men­tal­i­ties.1 U.S. President Donald Trump invit­ed for­eign sup­port in two con­sec­u­tive pres­i­den­tial elec­tions, enabled by a nar­row read­ing of the U.S. pro­hi­bi­tion against for­eign nation­als con­tribut­ing any­thing of val­ue.2
The term "thing of val­ue" should be more broad­ly defined, inter­pret­ed, and enforced, such that it unam­bigu­ous­ly includes intan­gi­ble, dif­fi­cult-to-val­ue, uncer­tain, or per­ceived ben­e­fits. The most robust form this change could take would be new leg­is­la­tion, although a sim­i­lar result could be achieved by the Department of Justice (DOJ) and Federal Election Commission (FEC) enforc­ing exist­ing law more broadly.
Report cam­paign con­tacts with agents of for­eign powers
Authoritarian regimes send inter­me­di­aries on secret mis­sions to enrich favored donors, politi­cians, or par­ties, as demon­strat­ed by oper­a­tions on four dif­fer­ent con­ti­nents. Nine elite Russian expa­tri­ates who donat­ed to the U.K. Tories are named in the clas­si­fied annex of a par­lia­men­tary report on Russian threats to British democ­ra­cy.3 Zhang Yikun, a leader in China's United Front work, is impli­cat­ed in mul­ti­ple cas­es of fun­nel­ing mon­ey to New Zealand polit­i­cal par­ties and can­di­dates.4 Yevgeny Prigozhin, Putin's go-to oli­garch for deni­able hybrid war­fare oper­a­tions, offers pack­age deals—including back­packs of cash, tai­lor-made news out­lets, troll farms, and armed forces—to help the Kremlin's pre­ferred African lead­ers and pres­i­den­tial can­di­dates obtain and hold on to pow­er.5 The U.S. Department of Justice indict­ed George Nader, an American advi­sor to the ruler of the United Arab Emirates, for alleged­ly fun­nel­ing more than $3.5 mil­lion to the 2016 cam­paign of Hillary Clinton in order to gain access to and influ­ence with the can­di­date and then use that to gain favor with, and poten­tial finan­cial sup­port from, the U.A.E.6
U.S. cam­paigns should have to report to law enforce­ment offers of assis­tance from for­eign pow­ers. Legislation like the SHIELD Act would require that type of report­ing, although Congress should con­sid­er remov­ing the exemp­tion for con­tacts with for­eign elec­tion observers, clar­i­fy­ing a broad def­i­n­i­tion of agents, cov­er­ing big donors, and more nar­row­ly scop­ing it toward non-allied coun­tries to avoid clos­ing off space for benign for­eign rela­tions.7
Outlaw anony­mous shell com­pa­nies and restrict sub­sidiaries of for­eign par­ent companies
Foreign gov­ern­ments and their oper­a­tives use cor­po­rate enti­ties, sim­i­lar to their usage of human straw donors, as footholds to estab­lish a legal presence—and thus the abil­i­ty to donate—within tar­get coun­tries. This prob­lem is most per­va­sive in the Anglo-American finan­cial sys­tem, which offers deep asset mar­kets, secure prop­er­ty rights, and the abil­i­ty to incor­po­rate with­out iden­ti­fy­ing own­ers. For exam­ple, Lev Parnas and Igor Fruman used an anony­mous Delaware shell com­pa­ny to hide con­tri­bu­tions fund­ed by elite Russian busi­ness­men, while a web of London-based enti­ties tied to Kremlin-con­nect­ed oli­garch Dmytro Firtash have donat­ed to numer­ous British politi­cians.8
Legislation like the Anti-Money Laundering Act of 2020 would out­law anony­mous shell com­pa­nies by forc­ing U.S. firms to report their true (ben­e­fi­cial) own­ers to the Treasury Department.9 This infor­ma­tion would be held secure­ly and con­fi­den­tial­ly, dis­closed only to sup­port law enforce­ment inves­ti­ga­tions. While shell com­pa­nies are by far the most impor­tant cor­po­rate vul­ner­a­bil­i­ty, Congress should also take tar­get­ed steps to tight­en restric­tions on polit­i­cal activ­i­ty by U.S. sub­sidiaries of for­eign par­ent com­pa­nies, such as mak­ing CEOs cer­ti­fy com­pli­ance or block­ing dona­tions by firms sub­stan­tial­ly owned by nation­als of adver­sar­i­al coun­tries. However, this sub­sidiary loop­hole has most­ly been exploit­ed for cor­rupt com­mer­cial motives rather than geopo­lit­i­cal oper­a­tions meant to weak­en tar­get societies.
Disclose for­eign donors to non-profits
Foundations, asso­ci­a­tions, char­i­ties, reli­gious orga­ni­za­tions, and oth­er non-prof­its are handy vehi­cles for malign finance because Western legal sys­tems treat them as third par­ties per­mit­ted to spend on pol­i­tics with­out mean­ing­ful­ly dis­clos­ing the iden­ti­ties of their donors. For exam­ple, far-right par­ties in Europe such as Alternative for Germany, the Freedom Party in Austria, and the League in Italy each have non-prof­it con­duits that can chan­nel for­eign mon­ey into elec­tions.10 Russia secret­ly funds non-prof­its serv­ing as bespoke fronts to exe­cute spe­cif­ic man­dates, like a Dutch think tank cam­paign­ing against a Ukrainian trade deal with the European Union, a Delaware "adop­tions" foun­da­tion lob­by­ing against sanc­tions on Russia, envi­ron­men­tal groups oppos­ing U.S. hydraulic frack­ing, and a Ghanaian non­prof­it employ­ing trolls pre­tend­ing to be African Americans.11 Lastly, non-prof­its have been used as vehi­cles for elite cap­ture, such as bribery run through CEFC China Energy, Firtash's use of his British Ukrainian Society to influ­ence elites in London, and Russian secret agents and mon­ey laun­der­ers work­ing to cul­ti­vate top U.S. politi­cians through the National Rifle Association.12
Legislation like the DISCLOSE Act would require U.S. non-prof­its that advo­cate for a clear­ly iden­ti­fied polit­i­cal can­di­date to pub­licly dis­close the iden­ti­ties of their donors, whether they are for­eign or domes­tic.13 We also pro­pose leg­is­la­tion more tar­get­ed toward malign finance, avoid­ing pub­lic dis­clo­sure require­ments for domes­tic "dark mon­ey" groups. It would require all U.S. non-profits—whether they spend on pol­i­tics or not—to report the iden­ti­ties of all their fun­ders to law enforce­ment, while only hav­ing to pub­licly reveal their for­eign fun­ders. Compared to the DISCLOSE Act, this pro­pos­al would include 501(c)(3) char­i­ta­ble orga­ni­za­tions, exclude cor­po­ra­tions, iden­ti­fy ben­e­fi­cial own­ers, include forms of income beyond just dona­tions, and require report­ing of finan­cial audits.
Disclose online polit­i­cal ad buy­ers and ban for­eign purchases
Russia, China, Iran, and oth­er for­eign pow­ers con­tin­ue to buy polit­i­cal ads on social media plat­forms in order to covert­ly influ­ence elec­tions and pub­lic opin­ion in demo­c­ra­t­ic soci­eties.14 These secret ad cam­paigns are often legal because online ads are not sub­ject to the same dis­clo­sure rules and for­eign restric­tions applic­a­ble to print and broad­cast media.
A bill like the Honest Ads Act would require pub­lic dis­clo­sure of the sources of pay­ment for online polit­i­cal ads, sim­i­lar to rules that have long applied to tra­di­tion­al ad medi­ums.15 Legislation like the PAID AD Act would expand the for­eign source ban to apply to ad pur­chas­es at any time, not just the peri­od when U.S. buy­ers are reg­u­lat­ed a month or two before elec­tions.16 It would fur­ther pro­hib­it for­eign gov­ern­ments from buy­ing issue ads in elec­tion years to influ­ence the elec­tion. Those types of rules around ad pur­chas­es should extend to ben­e­fi­cial own­ers, while pro­hi­bi­tions like the PAID AD Act could be lim­it­ed to adver­sar­i­al countries.
Disclose for­eign fund­ing of media outlets
The cut­ting edge of Russian inter­fer­ence appears to be the inter­sec­tion of malign finance and infor­ma­tion manip­u­la­tion, includ­ing covert fund­ing of online media out­lets. European intel­li­gence ser­vices see the Kremlin's hand behind finan­cial and con­tent sup­port for at least six far-right news web­sites in Sweden, thou­sands of short-lived "junk web­sites" in Ukraine, and pur­port­ed­ly inde­pen­dent local news out­lets based in Berlin and the Baltics.17 Investigative jour­nal­ists have scru­ti­nized U.S.-based fringe inter­net news sites sus­pect­ed of receiv­ing for­eign fund­ing, but have not found defin­i­tive answers because their finances are well-kept secrets and no dis­clo­sure is required.18
U.S. tech­nol­o­gy com­pa­nies should have to main­tain pub­licly acces­si­ble "out­let libraries," sim­i­lar to the "ad libraries" required by Honest Ads except that they would man­date dis­clo­sure of the ben­e­fi­cial own­ers who fund online media out­lets using inter­net ser­vices pro­vid­ed by U.S. tech­nol­o­gy com­pa­nies. Similar to how U.S. banks are employed to enforce sanc­tions and are respon­si­ble for col­lect­ing and ver­i­fy­ing ben­e­fi­cial own­er­ship infor­ma­tion, the legal oblig­a­tion to oper­ate these pro­posed out­let libraries should fall to U.S. web host­ing providers, domain reg­is­trars, search engines, adver­tis­ing tech­nol­o­gy firms, and social net­work plat­forms. Online media out­lets want­i­ng to use these ser­vices would need to pro­vide tech com­pa­nies with the iden­ti­ties of their funders—including equi­ty own­ers, adver­tis­ers, and donors—for inclu­sion in the library. Covered out­lets should include news orga­ni­za­tions whose web­sites receive more than 100,000 unique month­ly vis­i­tors or social media engage­ments while exclud­ing pub­licly trad­ed com­pa­nies and oth­er out­lets already required to dis­close own­er­ship. The scope could be fur­ther lim­it­ed to out­lets receiv­ing at least 10 per­cent of their finan­cial sup­port from abroad and require dis­clo­sure only of those for­eign funders.
For tra­di­tion­al media out­lets, Congress should require the FCC to again pro­hib­it for­eign-owned com­pa­nies from acquir­ing more than 25 per­cent of U.S. broad­cast licens­es or at least give Congress a chance to over­rule allowances. Lawmakers should require pub­lic dis­clo­sure when for­eign agents like Sputnik and RT seek time on U.S. air­waves and clar­i­fy on-air dis­claimers so that lis­ten­ers know when they are hear­ing pro­pa­gan­da spon­sored by the Russian gov­ern­ment rather than just receiv­ing an hourly attri­bu­tion to some par­ent cor­po­ra­tion that most Americans have nev­er heard of.
Ban cryp­to-dona­tions and report small donor iden­ti­ties to the FEC
In order to con­ceal finan­cial flows into Western pol­i­tics, author­i­tar­i­an regimes have shown an intent to exploit two emerg­ing tech­nolo­gies offer­ing anonymi­ty. First is the threat of polit­i­cal spend­ing in the form of cryp­tocur­ren­cies, a medi­um of exchange that Russian mil­i­tary intel­li­gence mined, acquired, laun­dered, and spent on its 2016 hack-and-dump infra­struc­ture because it is eas­i­er to keep off the radar of U.S. author­i­ties.19 Second is the risk of donor bots capa­ble of automat­ing thou­sands of polit­i­cal con­tri­bu­tions in the names of stolen iden­ti­ties, keep­ing such oper­a­tions under wraps by cap­ping dona­tions at the $200 dis­clo­sure thresh­old.20
Donations and polit­i­cal ad pur­chas­es in the form of cryp­tocur­ren­cies should be com­plete­ly pro­hib­it­ed. Small donor dis­clo­sures require more nuanced han­dling. Campaigns, par­ties, and super PACs should have to report small donor iden­ti­ties to the FEC, which should make the infor­ma­tion pub­licly acces­si­ble through a secure, lim­it­ed, and con­di­tion­al gat­ing process. Any mem­ber of the pub­lic request­ing access to the data should have to com­plete a secu­ri­ty check and com­mit to not pub­licly dis­sem­i­nate or mis­use per­son­al infor­ma­tion. This would deter stalk­ers, snoops, and oth­er bad actors from abus­ing the data while enabling inves­tiga­tive jour­nal­ists, watch­dogs, and aca­d­e­mics to ana­lyze it for pat­terns of pos­si­ble straw donor schemes.
Coordinate across the exec­u­tive branch and reform the FEC and Treasury
A par­tic­u­lar­ly aggres­sive 17 per­cent of malign finance cas­es do not oper­ate pri­mar­i­ly through legal loop­holes. Examples include Russian oil prof­its ear­marked to fund the League in Italy and var­i­ous United Front bribery and straw donor schemes.21 When author­i­tar­i­an regimes are caught break­ing the law in ways that involve large sums of mon­ey, that bold­ness is often reflec­tive of broad­er mul­ti-vec­tor influ­ence cam­paigns autho­rized at the high­est levels.
U.S. admin­is­tra­tive respons­es to for­eign inter­fer­ence cam­paigns need to be sim­i­lar­ly sup­port­ed by the pres­i­dent and coor­di­nat­ed "in a sweep­ing and sys­tem­at­ic fash­ion."22 The Alliance for Securing Democracy has rec­om­mend­ed appoint­ing a for­eign inter­fer­ence coor­di­na­tor at the National Security Council, cre­at­ing a Hybrid Threat Center at the Office of the Director of National Intelligence, and estab­lish­ing oth­er avenues for coor­di­na­tion.23 We explain how eco­nom­ic depart­ments and agen­cies should feed into these coor­di­nat­ing bod­ies, how the FEC needs struc­tur­al reform to over­come par­ti­san grid­lock, and how Treasury should reor­ga­nize to ded­i­cate as much admin­is­tra­tive pri­or­i­ty to fight­ing author­i­tar­i­an influ­ence as it does to com­bat­ting ter­ror­ist financing.
Global surge of malign finance

Most cas­es of malign finance we iden­ti­fy over the past 10 years occurred in the sec­ond half of the decade: 78 per­cent since 2016 and 92 per­cent since 2014. We are con­fi­dent this marks a true acceleration—rather than the West sim­ply pay­ing more attention—because of detailed report­ing on region­al strate­gic influ­ence cam­paigns approved by heads of state. Putin autho­rized cam­paigns against Europe in 2014, the United States in 2016, and Africa in 2018.24 Chinese leader Xi Jinping ele­vat­ed United Front work in 2014 and 2015, which has pri­mar­i­ly tar­get­ed the Asia-Pacific but also extend­ed to sup­port the Belt and Road Initiative as far west as the Czech Republic and Africa.25
The largest region­al con­cen­tra­tion of malign finance involves Russia tar­get­ing Europe, which rep­re­sents about half of the activ­i­ty in our study. That is why U.S. intel­li­gence and law enforce­ment offi­cials have tra­di­tion­al­ly seen for­eign polit­i­cal fund­ing as a more press­ing chal­lenge for Europe than the United States.26 That sense of safe­ty is now gone, how­ev­er, with U.S. offi­cials warn­ing in ear­ly 2020 that Russian inter­fer­ence in the U.S. elec­tion could not only reprise the 2016 tac­tics of dis­in­for­ma­tion and cyber­at­tacks but also intro­duce covert finan­cial sup­port to polit­i­cal can­di­dates or cam­paigns.27 Indeed, our case study reveals that the most com­mon tar­get of malign finance—hit more than 25 times—is the United States.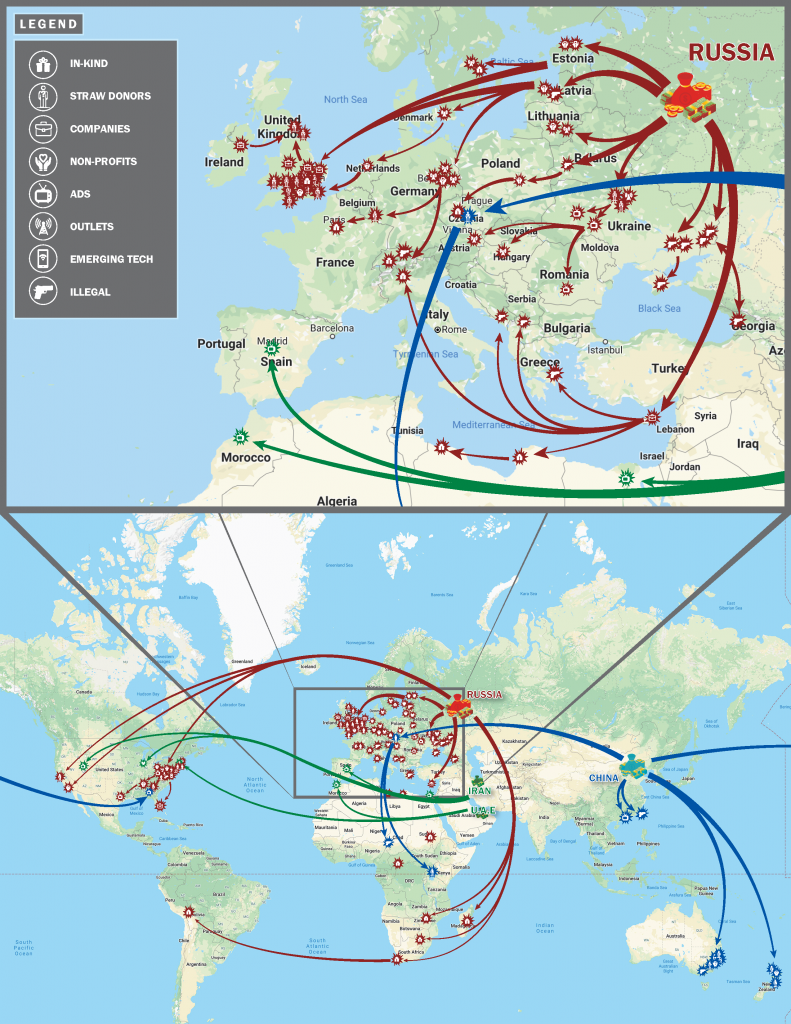 Groundwork for sweeping policy overhaul
The last time the United States faced an emerg­ing threat of civ­il infra­struc­ture con­vert­ed into asym­met­ric weapon­ry, the adversary's arse­nal did not include dirt on oppo­nents, straw donors, shell com­pa­nies, non-prof­its, ads, media out­lets, or emerg­ing tech­nolo­gies. Rather, it was air­planes fly­ing into buildings.
Over the sev­en weeks fol­low­ing 9/11, among oth­er respons­es, the U.S. gov­ern­ment enact­ed the most sweep­ing over­haul in a gen­er­a­tion to its anti-mon­ey laun­der­ing laws, start­ed reor­ga­niz­ing exec­u­tive branch agen­cies and func­tions around com­bat­ting ter­ror­ist financ­ing, and per­suad­ed 30 coun­tries to impose sim­i­lar finan­cial secu­ri­ty pro­tec­tions.28 One rea­son why U.S. pol­i­cy­mak­ers were ready to hit the ground run­ning was that Congress—having seen the Russia mafia laun­der­ing bil­lions through New York—spent the pre­vi­ous two years inves­ti­gat­ing how for­eign finan­cial insti­tu­tions exploit loop­holes in the U.S. finan­cial secu­ri­ty archi­tec­ture in order to for­mu­late bipar­ti­san pol­i­cy solu­tions.29
The United States has failed to sim­i­lar­ly for­ti­fy its finan­cial defens­es since malign finance and oth­er tools of elec­tion inter­fer­ence became top nation­al secu­ri­ty threats in 2016, although some pre­lim­i­nary pol­i­cy devel­op­ment work has begun. About half of the reforms we rec­om­mend mir­ror or build upon leg­is­la­tion already intro­duced in Congress, like the SHIELD Act, AML Act, DISCLOSE Act, Honest Ads Act, PAID AD Act, and FEC struc­tur­al reforms in H.R. 1, even if in some cas­es we pro­pose mod­i­fi­ca­tions to bills like these to ensure their scope tar­gets the malign activ­i­ty observed in our sur­vey.30 The oth­er half of our rec­om­men­da­tions are split among exec­u­tive branch coor­di­na­tion, some straight­for­ward statu­to­ry amend­ments, and five new­ly devel­oped pro­pos­als: broad­en­ing the def­i­n­i­tion of a "thing of val­ue," requir­ing all non-prof­its to pub­licly dis­close for­eign fun­ders, cre­at­ing "out­let libraries" to iden­ti­fy ben­e­fi­cial own­ers, improv­ing rules for tra­di­tion­al media, and man­dat­ing small donor report­ing. These pro­pos­als would require some pub­lic debate and draft­ing work that should begin now in order to be ready when a polit­i­cal win­dow opens. At the same time as we work to put our own finan­cial secu­ri­ty house in order, the United States should lead the democ­ra­cies of the world to pro­mote an open, trans­par­ent, and secure are­na for polit­i­cal finance.
Our hope is that the com­pre­hen­sive empir­i­cal research pro­vid­ed in this report on finan­cial loop­holes exploit­ed by author­i­tar­i­an regimes to fund polit­i­cal inter­fer­ence in democ­ra­cies will jump­start a pol­i­cy reform ini­tia­tive to build resilience against this threat. There is no time to lose. Just like air­planes in the sum­mer of 2001 and cyber­at­tacks in the sum­mer of 2016, the sys­tem is cur­rent­ly blink­ing red about incom­ing rubles and yuan.
Please click the link to the right to read the rest of the report.
Access the pol­i­cy brief PDF here.
Please click here to view a short intro­duc­to­ry video on the project.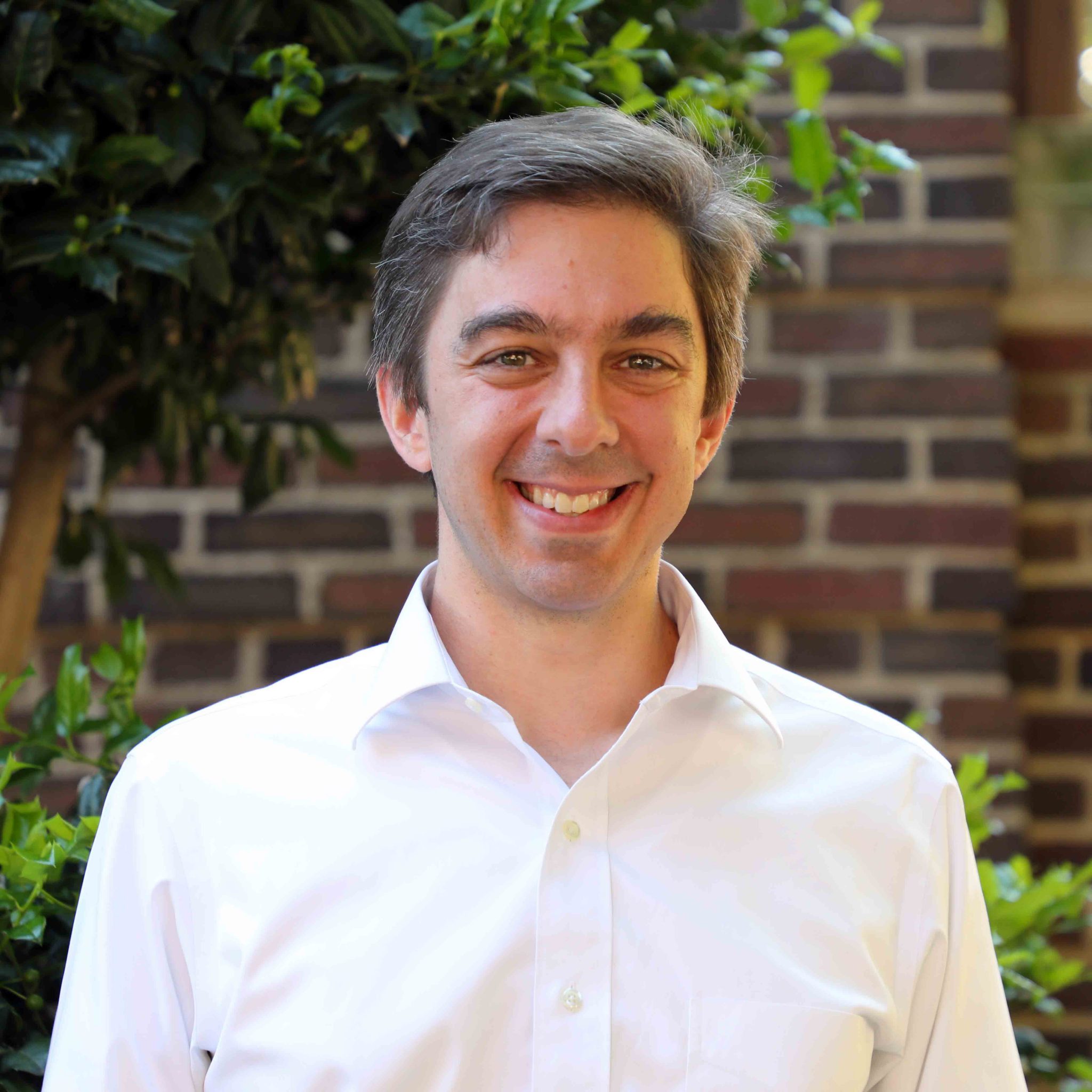 Josh Rudolph Fellow for Malign Finance, Alliance for Securing Democracy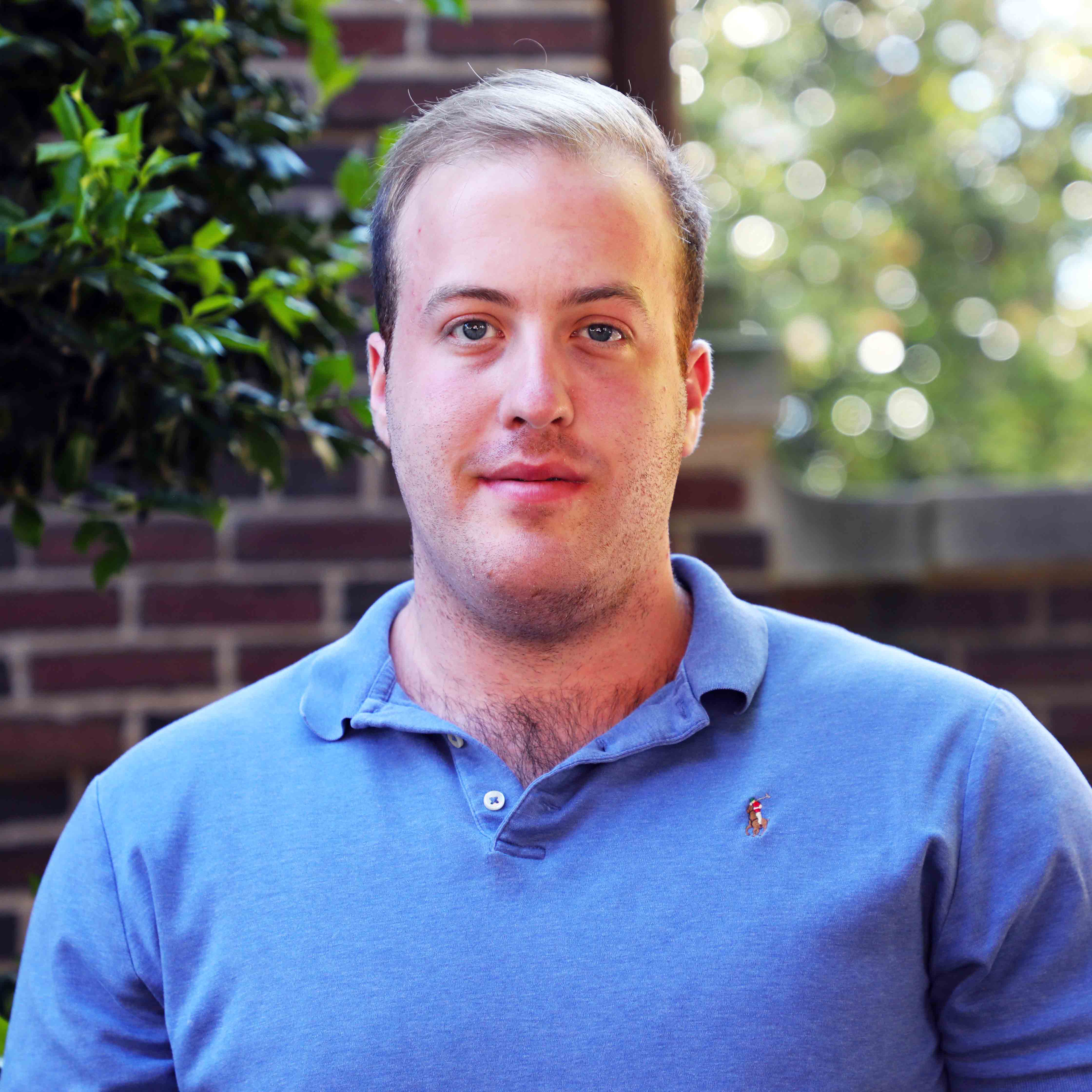 Thomas Morley Research Assistant, Alliance for Securing Democracy
Please vis­it orig­i­nal source Alliance for secur­ing democracy