U.K. fraud pros­e­cu­tors sought an Israeli billionaire's cor­re­spon­dence with the for­mer President of Democratic Republic of Congo Joseph Kabila as part of one of their largest bribery inves­ti­ga­tions, a lawyer for the Serious Fraud Office said at a London trial.
SFO attor­ney Jonathan Hall described the request at the start of the two-day tri­al against Anna Machkevitch, 37, who's accused of fail­ing to pro­duce the doc­u­ments con­cern­ing her min­ing mag­nate father, Alexander.
The case is an off-shoot from the SFO's sev­en-year inves­ti­ga­tion into Eurasian Natural Resources Corp., a min­ing com­pa­ny owned by Machkevitch senior and two bil­lion­aire part­ners, col­lec­tive­ly known as the trio. Hall said the SFO is inves­ti­gat­ing how ENRC acquired valu­able min­er­al assets in Congo and its order includ­ed cor­re­spon­dence from Machkevitch to the "President" and "Katumba," ref­er­ences to Kabila and senior advis­er Augstin Katumba Mwanke, who died in a 2012 air­plane crash.
In November 2018, the SFO ordered Alexander Machkevitch's notes as well as cal­en­dar and diary entries and oth­er doc­u­ments over a 10-year peri­od from his daugh­ter, who works at his per­son­al office, accord­ing to Hall. She denies any wrongdoing.
Share Tumble
With mines in Kazakhstan and Congo, ENRC rose to become a FTSE 100 com­pa­ny on the London Stock Exchange, but the SFO probe led to its share price drop­ping sub­stan­tial­ly. Machkevitch and his part­ners then took the firm pri­vate again. They have since shift­ed their min­ing oper­a­tions into anoth­er com­pa­ny called Eurasian Resources Group.
Machkevitch is a sus­pect in the case and the SFO has inter­viewed him, Hall said. While the alleged vio­la­tions took place between 2010 and 2012, the SFO asked for records from 2008 until now, so it could look at pos­si­ble ongo­ing con­tact between sus­pect­ed con­spir­a­tors, Hall said.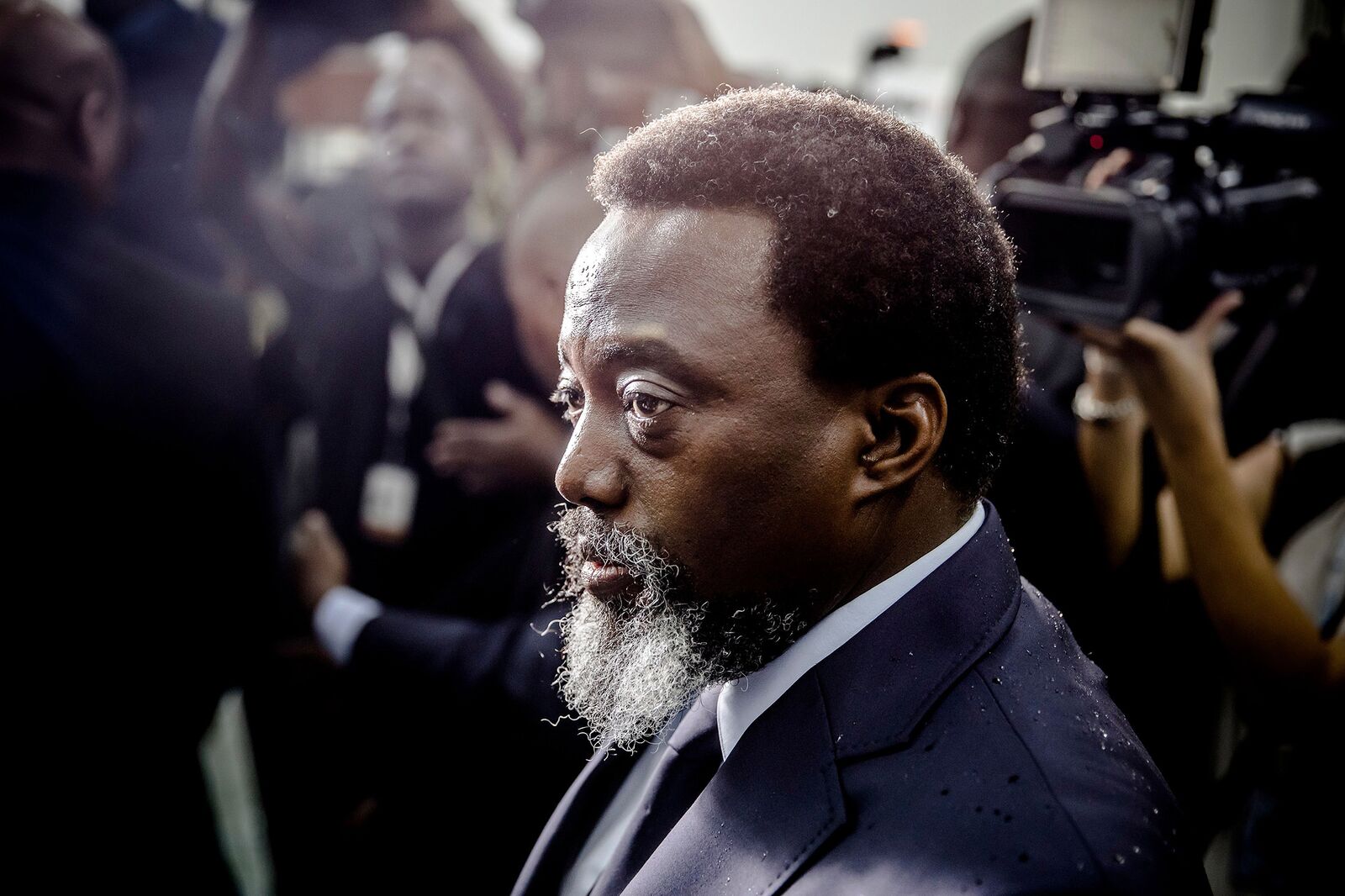 Earlier, Judge John Zani dis­missed a request by the defen­dant to throw out the case. ENRC had argued that the SFO's case was biased and only designed to score a point in the con­text of the cor­rup­tion inves­ti­ga­tion, argu­ments the SFO denied.
Anna Machkevitch's attor­ney David Whittaker argued that his client want­ed to com­ply with the SFO's order and had pro­duced much of the mate­r­i­al as soon as pos­si­ble. Another of her lawyers had decid­ed not to sub­mit all the doc­u­ments request­ed, as they fell out­side of a date range he thought was rea­son­able, Whittaker said. As soon as Machkevitch was informed of the charge against her, she hired a third lawyer who imme­di­ate­ly sent the remain­ing doc­u­ments, Whittaker said.
Hall said it was "unthink­able" that Machkevitch's lawyer had with­held some of the files with­out her consent.
Failing to com­ply with an SFO order of this kind car­ries a max­i­mum six-month prison sen­tence or a fine. Zani is due to deliv­er his judg­ment on Jan. 30.
Original source: By Franz Wild Bloomberg