Companies House will be reformed to clamp down on fraud and mon­ey laun­der­ing, with direc­tors unable to be appoint­ed until their iden­ti­ty has been verified.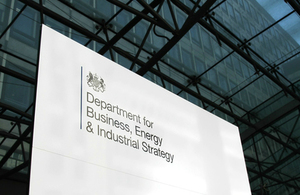 Compulsory iden­ti­ty ver­i­fi­ca­tion to be intro­duced to help trace peo­ple who are com­mit­ting fraud or mon­ey laundering
Companies House will be giv­en greater pow­ers to query, inves­ti­gate and remove false information
changes will give busi­ness­es con­fi­dence in who they are doing busi­ness with, with greater accu­ra­cy of data on the reg­is­ter, with­out impact­ing the speed of service
The UK's reg­is­ter of com­pa­ny infor­ma­tion will be reformed to clamp down on fraud and mon­ey laun­der­ing, the gov­ern­ment has announced today (Friday 18 September).
Under the plans, direc­tors will not be able to be appoint­ed until their iden­ti­ty has been ver­i­fied by Companies House.
The changes aim to increase the reli­a­bil­i­ty of the data show­ing who is behind each com­pa­ny so that busi­ness­es have greater assur­ance when they are enter­ing trans­ac­tions with oth­er com­pa­nies, such as when small busi­ness­es are con­sult­ing the reg­is­ter to research poten­tial sup­pli­ers and partners.
It will also improve the abil­i­ty of law enforce­ment agen­cies, such as the National Crime Agency, to trace their activ­i­ty for sus­pect­ed fraud or mon­ey laun­der­ing. Identity ver­i­fi­ca­tion will take place through a fast, effi­cient, dig­i­tal process and is expect­ed to take a mat­ter of minutes.
These reforms will not impact on the typ­i­cal speed at which a com­pa­ny or organ­i­sa­tion is formed and oth­er fil­ings are com­plet­ed. Most com­pa­nies will be able to be incor­po­rat­ed eas­i­ly with­in 24 hours as is the case now.
Data on Companies House informs many trans­ac­tions between busi­ness­es and under­pins cred­it scores and lend­ing deci­sions. Register data was accessed 9.4 bil­lion times in the last year, and research sug­gests it is worth up to £3 bil­lion per year to users.
The government's full response to the Corporate Transparency and Register Reform con­sul­ta­tion has been pub­lished today. The reforms will give Companies House more pow­ers to query and reject infor­ma­tion, to improve the qual­i­ty of data on the reg­is­ter, as well as afford­ing users greater pro­tec­tions over their per­son­al data, to help pro­tect them from fraud and oth­er harms.
Minister for Corporate Responsibility Lord Callanan said:
We are com­mit­ted to mak­ing the UK the best place in the world to start and grow a busi­ness. The reforms we are mak­ing to the Companies House reg­is­ter will pro­vide busi­ness­es with greater con­fi­dence in their transactions.

Mandatory iden­ti­ty ver­i­fi­ca­tion will mean crim­i­nals have no place to hide – allow­ing us to clamp down on fraud and mon­ey laun­der­ing and ensure peo­ple can­not manip­u­late the UK mar­ket for their own finan­cial gain, whilst ensur­ing for the major­i­ty that the process­es for set­ting up and run­ning a com­pa­ny remain quick and easy.
Where any new con­trols are intro­duced, Companies House will keep the bur­den on busi­ness as low as pos­si­ble and will con­tin­ue to look for ways to make incor­po­ra­tion and access to its ser­vices as smooth as they can be.
For exam­ple, to facil­i­tate the new iden­ti­ty ver­i­fi­ca­tion require­ment, Companies House will devel­op a fast, effi­cient, 24/7 dig­i­tal ver­i­fi­ca­tion process to min­imise any strain on busi­ness, and pre­vent delays in incor­po­ra­tions and filings.
The gov­ern­ment will con­sult on fur­ther changes to make Companies House more use­ful and usable, includ­ing reforms to the fil­ing of com­pa­ny accounts.
Broader trans­for­ma­tion of Companies House sys­tems and process­es will bring fur­ther busi­ness ben­e­fits through stream­lin­ing and digi­tis­ing process­es and improv­ing the user experience.
The gov­ern­ment will bring for­ward leg­is­la­tion to enact the reforms to the reg­is­ter when Parliamentary time allows.
Louise Smyth, chief exec­u­tive of Companies House, said:
We are pleased that these sig­nif­i­cant and far-reach­ing changes are being announced.

We know how valu­able our data is, not just to busi­ness­es but to law enforce­ment and these reforms will unlock that val­ue even further.

Driving con­fi­dence in the UK econ­o­my is at the very heart of our plans to mod­ernise Companies House, and we already have a sub­stan­tial trans­for­ma­tion pro­gramme in place to bring the government's ambi­tion to life.
Security Minister James Brokenshire said:
We must use all the tools at our dis­pos­al to stop crim­i­nals prof­it­ing from their offending.

These changes will give law enforce­ment and the pri­vate sec­tor more accu­rate infor­ma­tion to crack down on dirty mon­ey and finan­cial exploita­tion, to pro­tect our secu­ri­ty and prosperity.
The changes are a result of the government's 2019 con­sul­ta­tion on Corporate Transparency and Register Reform. The gov­ern­ment response is avail­able on the con­sul­ta­tion page.