he shenani­gans in Westminster dur­ing the last week of the Truss gov­ern­ment did not stop some MPs find­ing time to dis­cuss law­fare: the use of our legal sys­tem by oli­garchs and oth­ers to intim­i­date and abuse jour­nal­ists and civ­il soci­ety actors. Despite the many oth­er calls on MPs' time, an oppor­tu­ni­ty was still found in the House of Commons for a law­fare debate. Some take this top­ic seriously.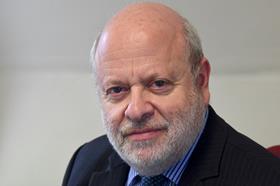 Lawfare first raised its head at the begin­ning of the year, when David Davis MP led a debate on 'Lawfare and the UK Court'. That named a few solicitors.
He led the sec­ond debate, too, called 'Lawfare and Investigative Journalism'. Not many MPs spoke: the debate last­ed for a half an hour, begin­ning at 10pm, which will soon be longer than … [cue joke about a prime minister's shelf-life].
It is worth read­ing the debate in full. Evidence was pre­sent­ed sug­gest­ing that SLAPP (strate­gic lit­i­ga­tion against pub­lic par­tic­i­pa­tion) is con­tin­u­ing full-on, despite the neg­a­tive pub­lic­i­ty from ear­li­er in the year.
Davis high­light­ed the alleged activ­i­ties of the for­mer pres­i­dent of Kazakhstan, Nursultan Nazarbayev. He said that news out­lets, includ­ing the Daily Telegraph, had asked legit­i­mate ques­tions and tried to shine a light on some appar­ent irreg­u­lar­i­ties and the opaque nature of Nazarbayev's foun­da­tions. Some of the news out­lets have now received threat­en­ing legal let­ters telling them to retract their claims and apol­o­gise, and a case has been filed in the High Court.
As soon as he said that, Christian Matheson, Labour MP for Chester, inter­vened to say that he had noticed that the cas­es had been filed but not served, and he had tabled a writ­ten ques­tion in the Commons about their effect on media free­dom. He was then con­tact­ed by lawyers for the com­pa­ny who had asked him to with­draw the question.
Davis, in response, referred to the pro­tec­tion of par­lia­men­tary priv­i­lege, and said that 'Nazarbayev has him­self had a law passed in Kazakhstan pre­vent­ing him from being pros­e­cut­ed there. What he is doing with this law­fare is try­ing to extend that pro­tec­tion to this coun­try, which, frankly, is an outrage'.
(The debate took place on Monday 17 October. Keen fol­low­ers of the news will know that Mr Matheson resigned as MP for Chester four days lat­er, on Friday 21 October, after it was rec­om­mend­ed that he be sus­pend­ed from the House of Commons for four weeks over alle­ga­tions of 'seri­ous sex­u­al mis­con­duct' towards a junior mem­ber of staff. Mr Matheson denies the alle­ga­tions. The Mother of Parliaments is in an inter­est­ing state.)
A sec­ond Labour MP, Dame Margaret Hodge, MP for Barking, also inter­vened. She raised the case of what she called 'yet anoth­er exam­ple of a pow­er­ful, wealthy Russian abus­ing the British legal sys­tem through law­fare to muz­zle impor­tant research in the pub­lic inter­est'. In this case, due to the costs of defend­ing the case — esti­mat­ed at some £500,000 before tri­al — Chatham House had been forced to agree to a claim she called 'mer­it­less', and had con­se­quent­ly excised all men­tion of the per­son from a report. She said that the claimant was a UK res­i­dent of Russian-Turkmen ori­gin who has donat­ed to the Conservative par­ty and chaired his local Conservative association.
This time around, no solic­i­tors or law firms were named. The debate focused on the impact on journalists.
For us, the par­tic­u­lar inter­est in the debate came from the reply at the end from then new min­is­ter respon­si­ble for SLAPPs, par­lia­men­tary under-sec­re­tary of state for jus­tice Gareth Johnson MP, appoint­ed by Liz Truss. (As of 27 October the ex-par­lia­men­tary under-sec­re­tary of state for justice.)
He said that anti-SLAPP leg­is­la­tion was still being draft­ed. Some of the speak­ers want­ed rel­e­vant claus­es to be added as amend­ments to the Economic Crime and Corporate Transparency Bill, cur­rent­ly going through par­lia­ment. They con­firmed that an anti-SLAPP bill was ready for that pur­pose, and threat­ened to table amend­ments accord­ing­ly. He said that the gov­ern­ment want­ed to bring in leg­is­la­tion when it was sure that it had got it right.
He iden­ti­fied the fol­low­ing ele­ments to the draft legislation:
clear­er iden­ti­fi­ca­tion of SLAPPs in pri­ma­ry leg­is­la­tion, with no fixed def­i­n­i­tion but a list of com­mon char­ac­ter­is­tics, such as aggres­sive pre-action com­mu­ni­ca­tions and tar­get­ing indi­vid­u­als where their pub­lish­ers would be more appropriate;
an ear­ly dis­missal process in statute, prob­a­bly through a three-part test, effec­tive­ly to stop claimants finan­cial­ly and psy­cho­log­i­cal­ly exhaust­ing their opponents;
a new costs pro­tec­tion scheme to be intro­duced in sec­ondary leg­is­la­tion (once the com­mon char­ac­ter­is­tics are set out in statute), to ensure jour­nal­ists and free speech advo­cates can lit­i­gate with­out fear of bankruptcy.
As we know, none of this is worth the brief­ing paper it was writ­ten on, because we already have anoth­er new government.
Original sto­ry and source: The Law Society Gazette